Blog
Thai Mango Sticky Rice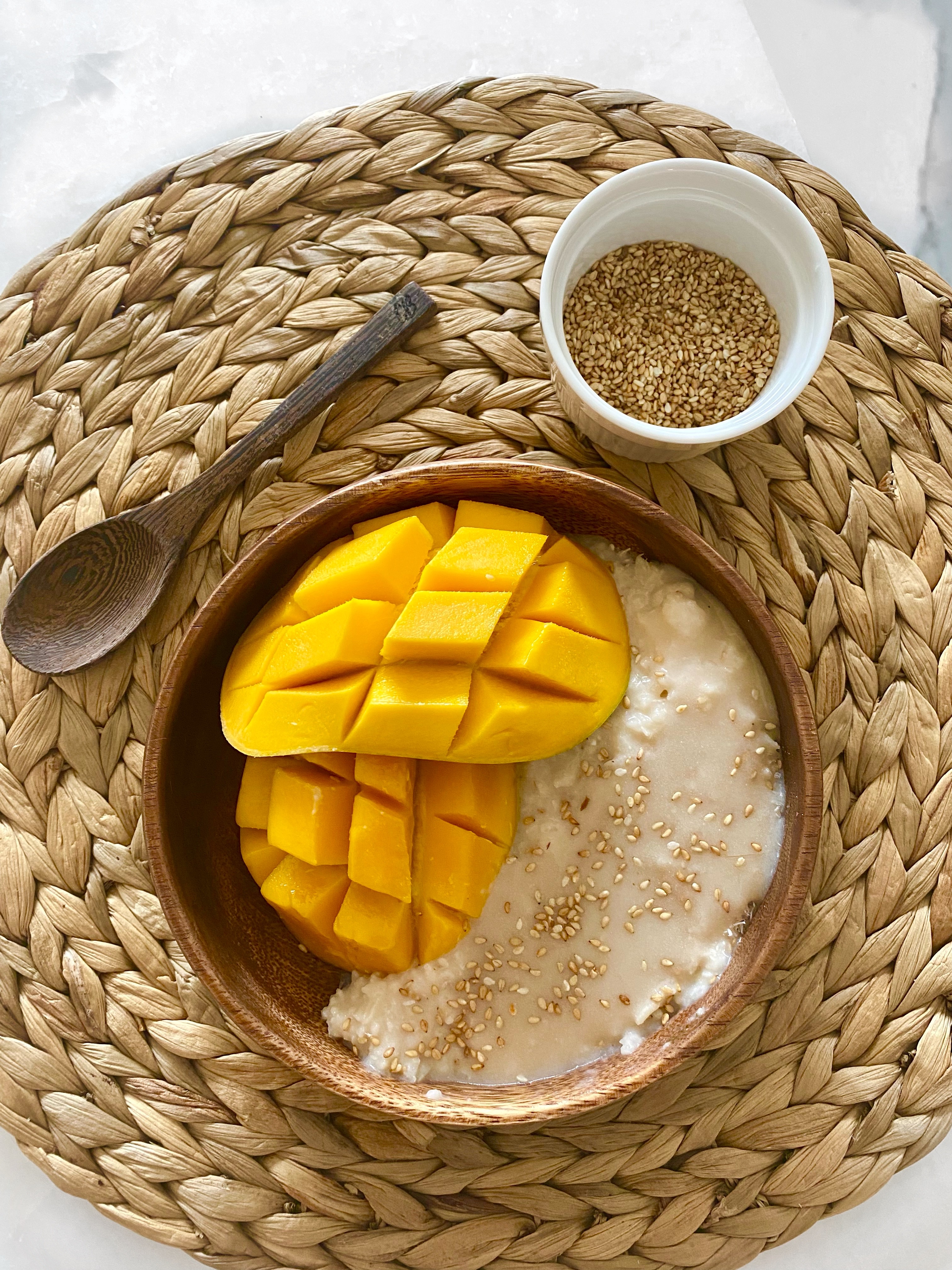 With Mango season upon us, I thought I'd go out of my way to make my favorite dessert (aka call my mom for her recipe)
Mangoes have always been my favorite fruit & I would absolutely choose this over chocolate anyway!
What you need:
1-2 very ripe mangoes
2 cups glutinous sticky rice
1 cup full fat coconut milk
2-4 tbsp coconut sugar
1tsp cornstarch
Sprinkle of sea salt
Toasted sesame seeds
Method:
Rinse, boil cover & set aside your sticky rice
In a separate pan make the coconut sauce by lightly boiling the coconut milk & letting the coconut sugar, sea salt and starch dissolve.
Let it sit and thicken.
Add half of the coconut sauce to the rice, mix well & let the rice soak in the sauce.
Plate about 1/3 cup of sticky rice and add the mango slices.
Drizzle the rest of the coconut sauce over the rice.
Garnish with sesame seeds.
Enjoy! x
G
---
‹ Back