Blog
No Bake Vegan Peanut Butter Cups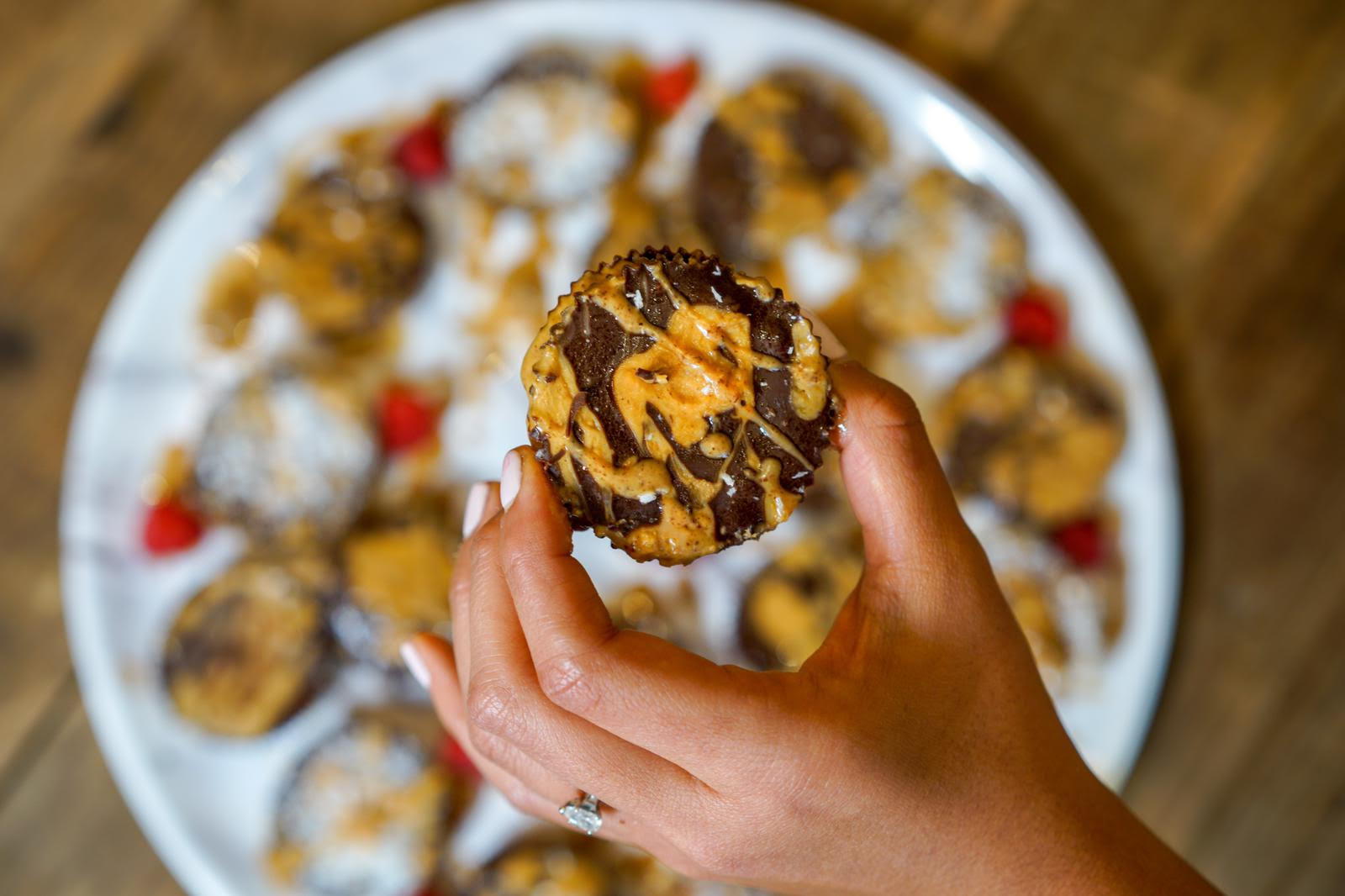 During the holiday season I always load my pantry up with my baking essentials. But fortunately this recipe has ZERO baking and is only a few simple ingredients. I've been whipping these up for years for social gatherings, friends, families and clients. I have two variations, one with melted dairy free chocolate chips or one with cacoa powder. For the recipe below I used the second option for a refined sugar free version.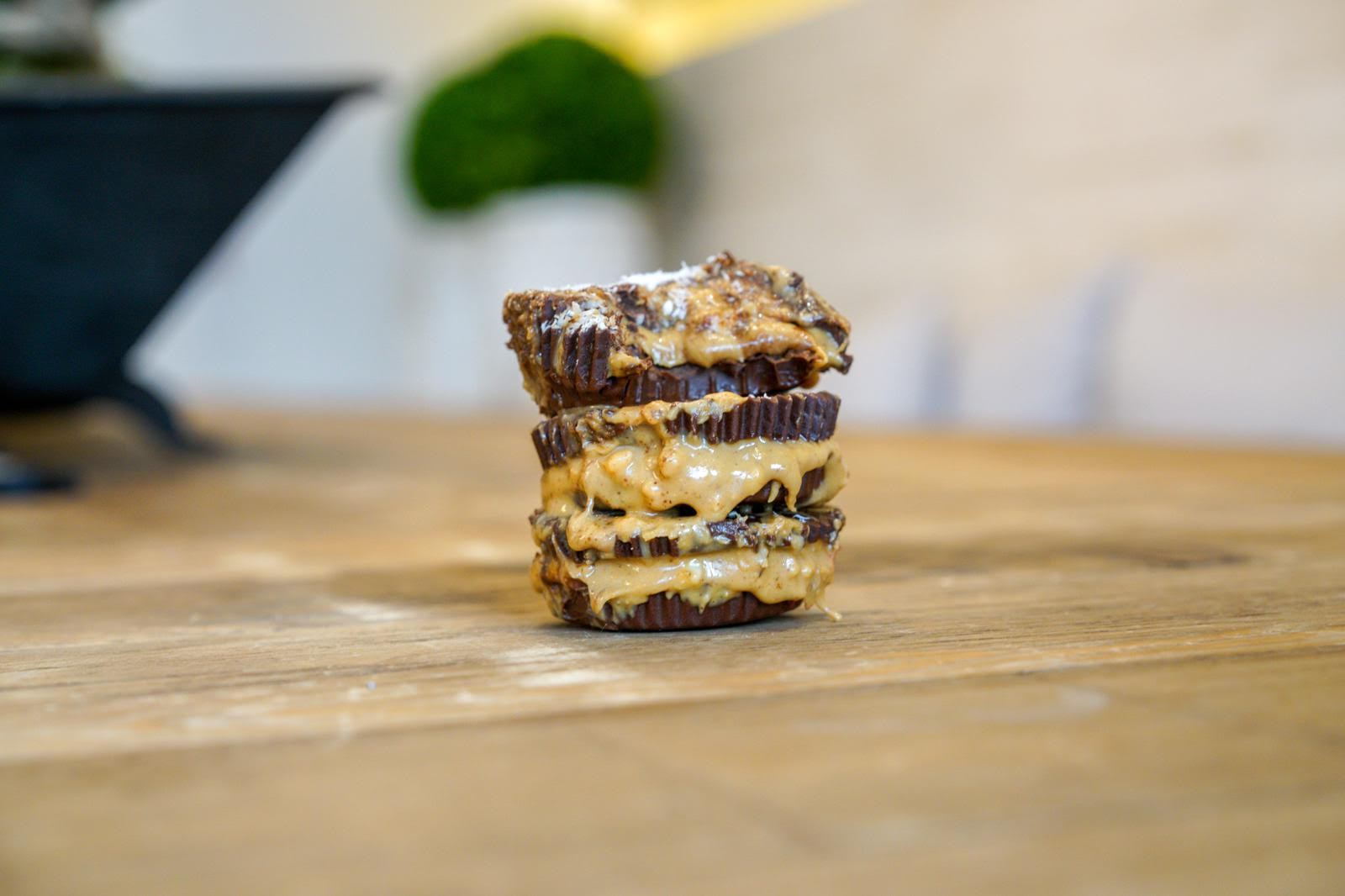 Ingredients:
1/2 cup cacoa powder
1/2 cup coconut oil (melted)
3-4 tablespoons of agave or maple syrup
1/3-1/2 cup Legendary Foods peanut butter (or any of your fave)
Coconut shreds, sea salt, crushed nuts for toppings (optional)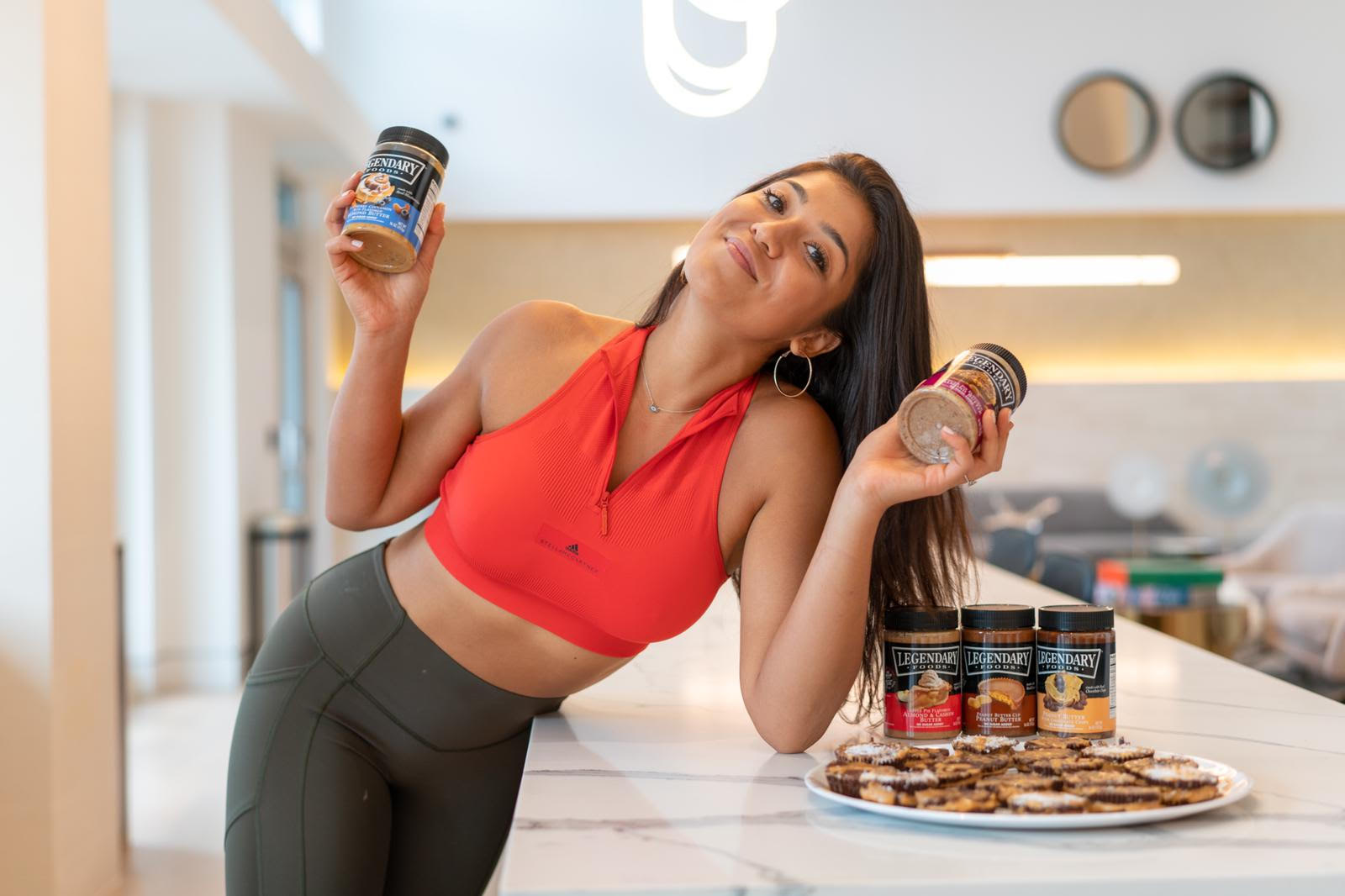 Method:
Line a muffin pan with cup cake liners
Whisk together the cacoa powder, coconut oil and maple syrup (feel free to add more sweetener if desired)
Scoop some of the chocolate mixture into the cup cake liners and freeze for about 10 minutes (don't overfill unless you want large cups)
Once the chocolate has harden place 1 TSP (or more for a messy version) of peanut butter over the chocolate. Then place a generous scoop of the melted chocolate mixture over the peanut butter and freeze once again for 8-10 minutes or until hard.
Top with coconut flakes, sea salt or any of your favorite crushed nuts/seeds as a topping
Store in the refrigerator
* For a non-vegan version honey can be subbed as a sweetener
Enjoy!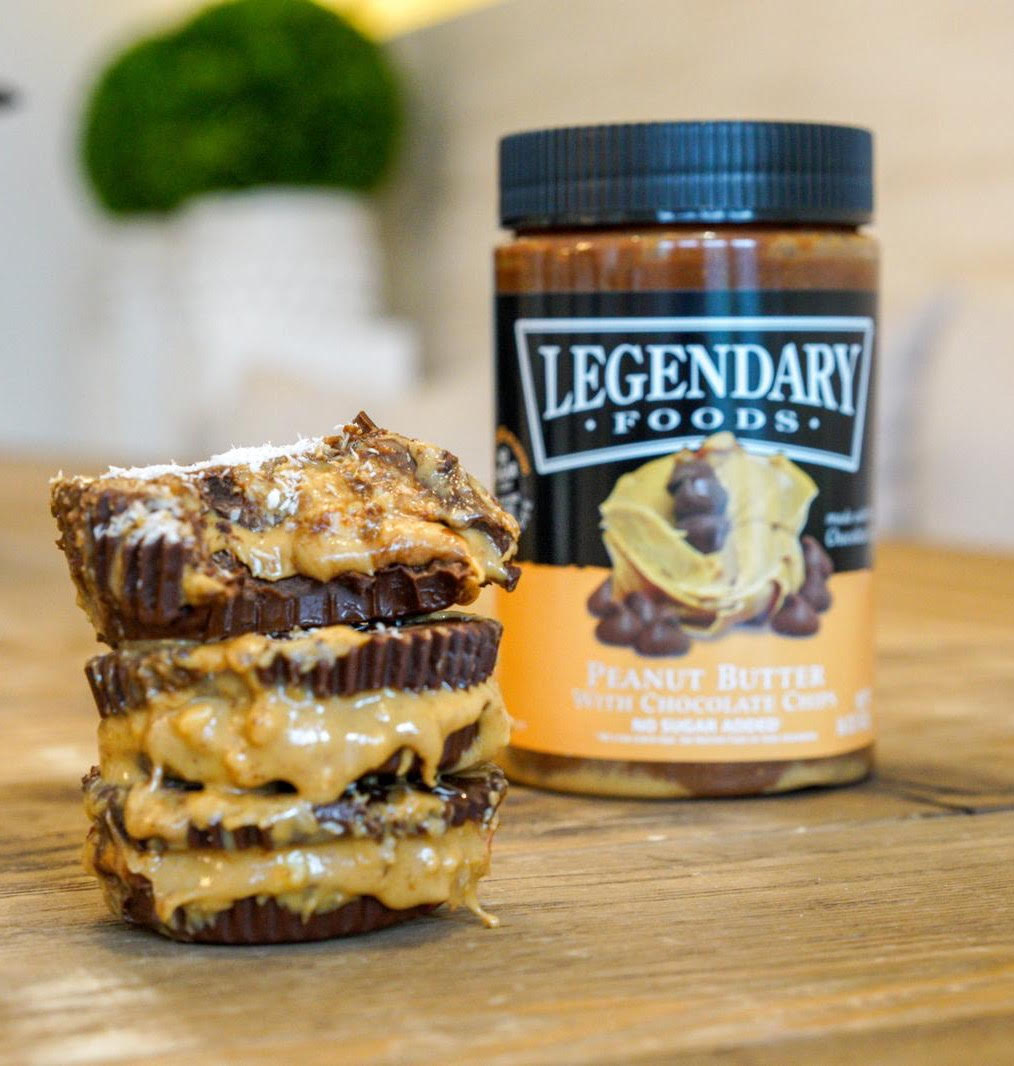 ---
‹ Back