Blog
Peanut Butter Stuffed Dates (V)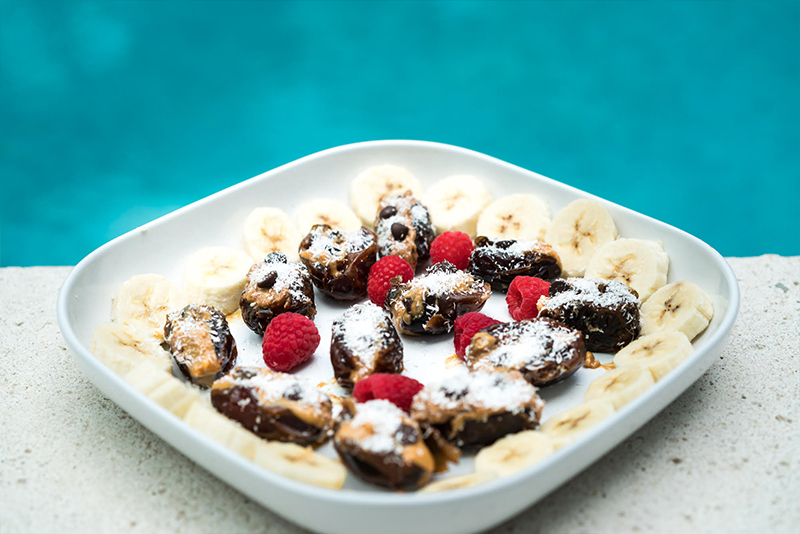 Quick and easy bites for a great pre-workout…or just to solve a sweet tooth craving. I usually have 1 or 2 before a long run and sometimes sneak in another one after dinner. They're so easy to make!
20 soft delicious Medjool dates, sliced down the center and pit removed
1 tbsp peanut butter (can add any nut butter for a filling)
Unsweetened Coconut flakes - finely shredded (to taste)
Non-Dairy Chocolate chips (to taste)
Place a dollop of peanut butter in the center of the dates. Top with coconut flakes and non-dairy chocolate chips. Place in the refrigerator for 15-20 minutes or freezer for 5-10 minutes. Make sure the peanut butter has hardened.
Take out and try not to eat them all in one sitting!
Store in fridge up to 5 days.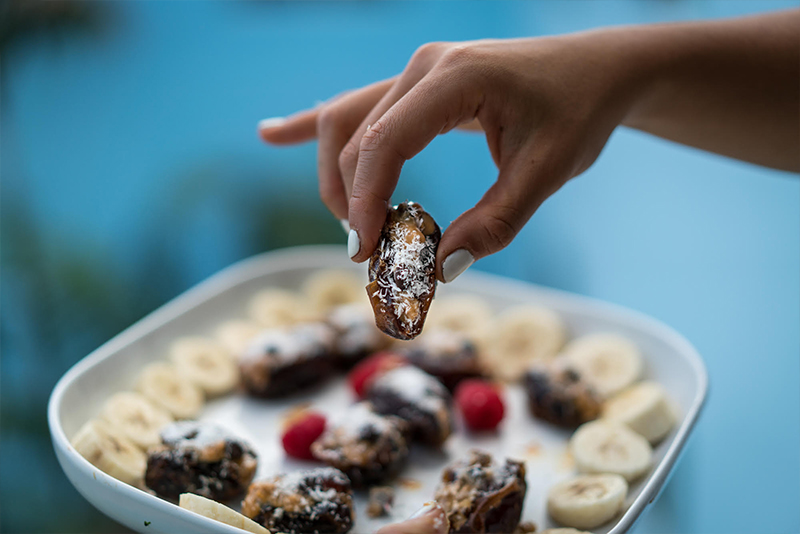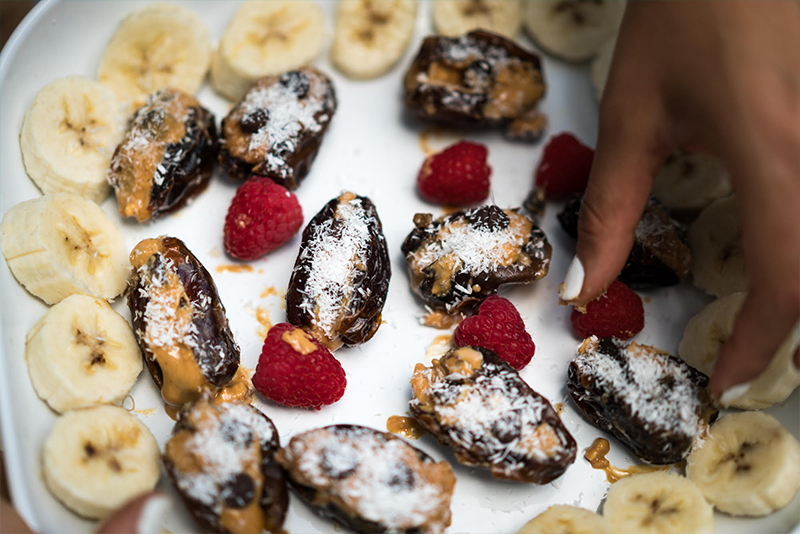 ---
‹ Back